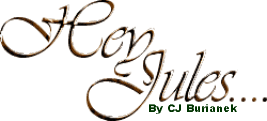 Julian Lennon Through The Years
Much has changed since that time... When I first started this as a fansite, there really wasn't the commercialization of the internet... people were doing things like fansites for fun...

now everything is commercialized... I might go back and make a smaller "mobile" friendly site with the history and some of the fan stories and such but for now, I think it is time for the oringal to go...
it was fun while I did it... and I made some great friends along the way...